Pskovneft-Terminal is a high tech oil product terminal in the north-eastern outskirts of the city of Pskov. The Company owns a modern fleet of tank reservoirs capable of storing up to 10 thousand tonnes of light oil products. Its handling capacity totals 600,000 tonnes per year.
The Company specialises in petroleum storage, blending and compounding of various oil products to create value-added products, blended oil products of different quality to produce new oil products, improvement of gasoline quality and the transportation of hazardous materials by rail.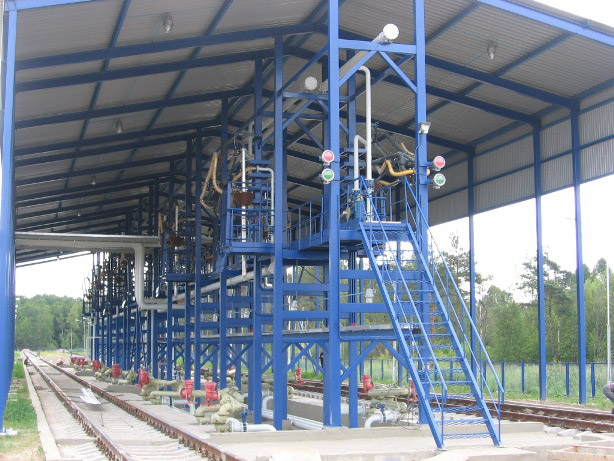 The terminal's technological platform supports railcar-railcar, railcar-tank-railcar, railcar-tank-fuel truck and railcar-fuel truck operations. It is also capable of handling several different oil products at a time, both on the elevated rail track (stripping on one side and loading on the other) and indoors (pumping and blending).